2010/07/12(Mon) 18: 05:06
So I've been hard at work on my cosplays and now I have more things to show everyone!!! hahaha. It feels so good to be actually getting stuff done. I just hope I can finish it all in time. Don't want to get myself feeling too relaxed and then end up leaving it all to the last minute. ><;
Anyway, so, last thursday? I think... I went to Jo's place with Lisa and Evan to work on some props.
Evan worked on his Godot mask (phoenix wright):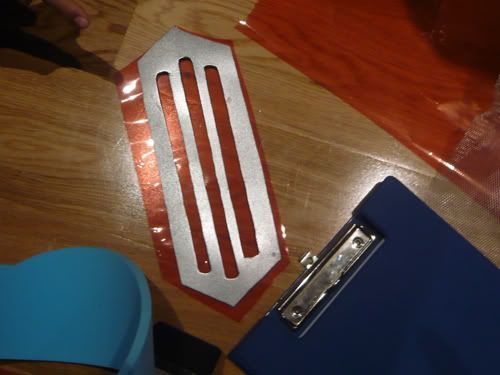 I worked on Maya and Pearl's necklace: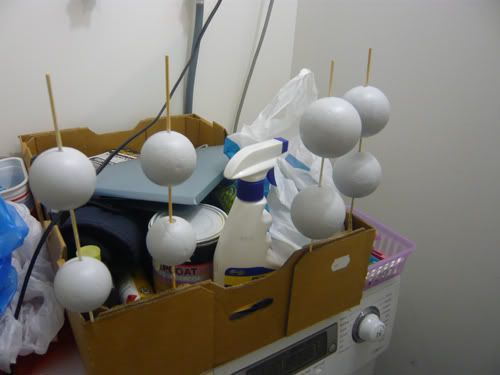 They look like dango!! hahaha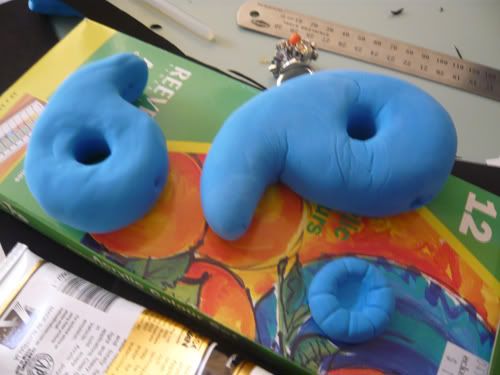 and Jo helped Lisa with her Cid armor: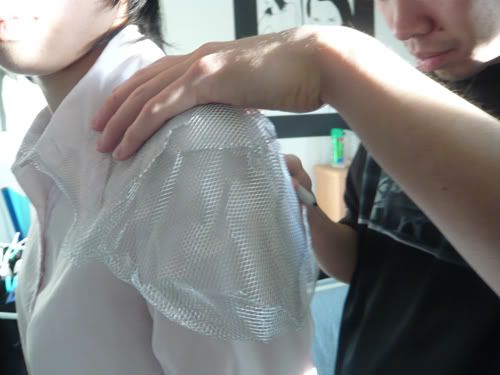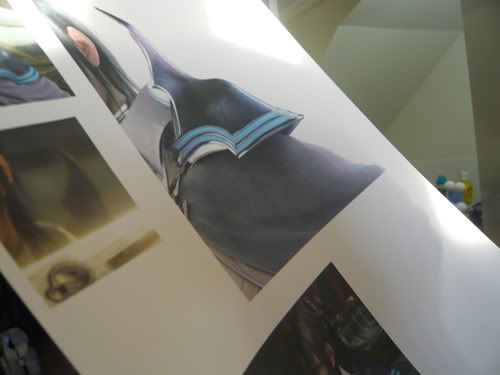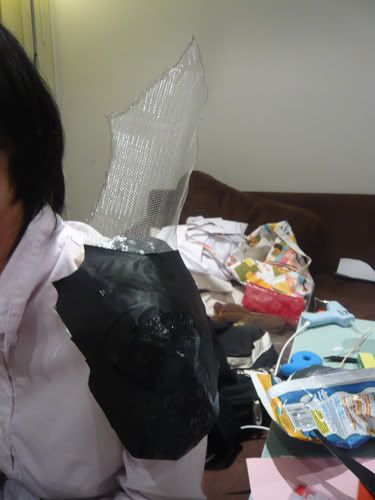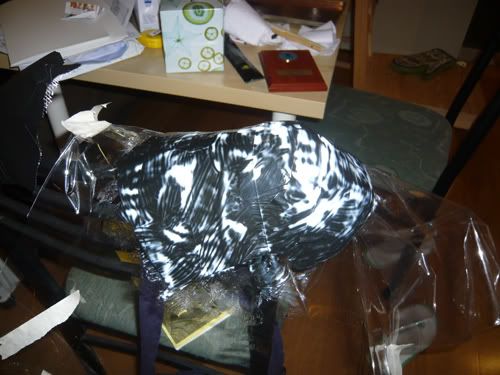 While I was waiting for my paint to dry, I also worked on Jo's Phoenix wig! We tried to make it out of craft foam to get the actual shape before gluing hair onto it. At the moment, it's just a paper mockup.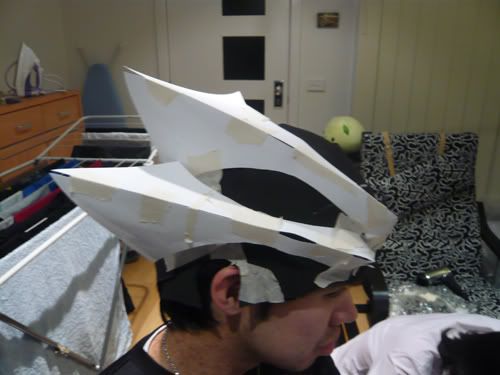 Aside from making props, I've also been working on my Maya inner yukata as well as my Serah costume.
I managed to finish Maya's inner yukata... even though it's really really dodgy in terms of sewing... ><
And I also finished off my Serah skirt. (finally...) Well actually.. it's not totally finished because I still have to add the lace and the gold button thingy. I'm waiting for the lace before I hem it so that I can get the right height.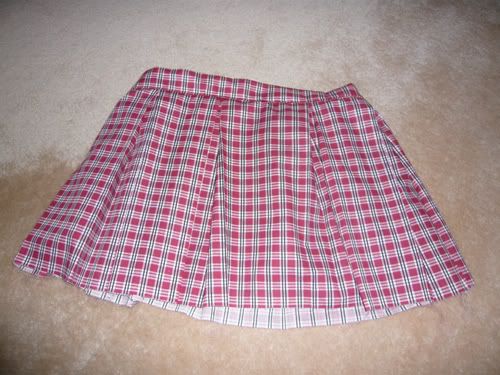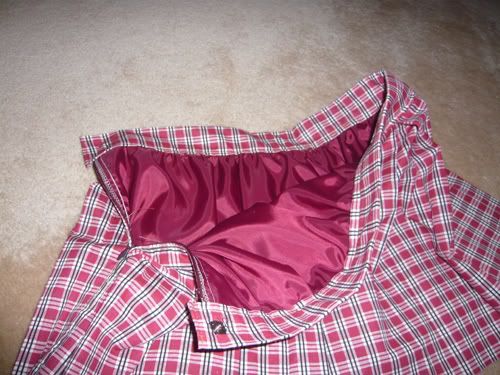 I'm really excited because I have lining! My first piece of clothing made with lining. xDD
Actually... all of these are made fully by myself so I'm really really excited about it. The skirt kinda had a bit of help. My mum helped me with the zip but she did it over 3 times and ended up cutting a new piece of fabric to sew the zip on first before doing any pleating etc. I could have done that.. =_=;; but yea.. she was trying to hide the zip.
So then I also worked on Serah's shirt. Thanks heaps to Lisa for helping me make a mock shirt so that I didn't have to think too hard about how to make the pattern. I had to fix a lot of things because the mock shirt was too long and not wide enough but it was something to start from so that was really good. I found some old fabric from my Bleach costume and used that to make a 2nd mock shirt, drew heaps of things on it with the chalk while wearing it so that I knew what to cut away and what to change. xDD
After all of that, here's the finished (well at least the basic shirt minus the extra stuff I'll need) shirt.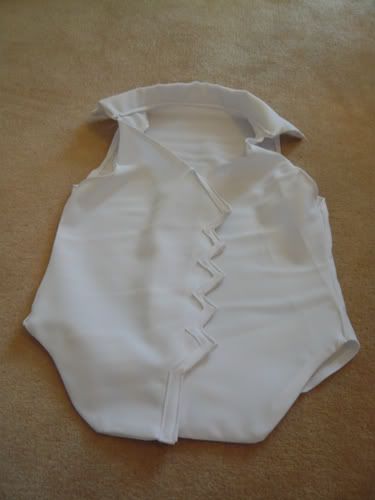 I'm still not very happy with the collar, it doesn't sit quite the way I was hoping it would. I probably won't be making it again at this point because I've run out of fabric. Unless I find a much better way to do it.. I won't be bothered to go find the exact same type of fabric.
Phew, so that's all I've done. Such a long post!! Hopefully will sort out the rest of the shirt soon.
Trackbacks URL
http://akinofujiko.blog131.fc2.com/tb.php/13-27a92f0a